Our Team
Claudia McCann, LMD

Claudia McCann became a dentist in Portugal in 1998. Post graduation, she founded a successful practice while completing post-graduate work in Orthodontics from Madrid, Spain.
In 2001, she married Stephen and moved to the United States for two years.
In 2003, they relocated to Derbyshire, UK. There, she worked with the NHS and the couple was blessed with twin daughters. In 2006, she returned to private practice.
After completing Certification in Restorative Dentistry from Solihull, Birmingham, the couple moved to the UAE, Abu Dabhi in 2010. While there, she began GIFT-associated implant coursework through Warwick University.
In 2012, the couple returned to England, having happily settled with their children in the wonderful Cotswolds.
Claudia keeps updated with the changing world of dentistry by doing continual professional development throughout the year. Claudia has recently finished the PG certificate in cosmetic and restorative dentisty in Manchester, England, where she was awarded best cosmetic dentist 2015.


Holly Finley, BDS-GDC 79532

Holly grew up in Stratford-upon-Avon and completed her Bachelor of Dental Surgery degree in Cardiff in 2001.
Following graduation Holly began working in general practice in Walsall. In 2006 she began treating acute dental emergencies at the Dental Access Centre in Walsall in addition to her work in general practice.
In 2008 she relocated to the Cotswolds where she began working in general practice near Warwick. Holly has been married to Simon since 2005 and they have two children.
Holly has recently completed training in 6 Months Smiles. She has also just completed her Post Graduate Certificate in Aesthetic and Restorative Dentistry.
Molly Summers, Qualified Dental Nurse

Molly, a Qualified Dental Nurse, is the youngest member of our team. Molly grew up locally and attended the Cotswold School at Bourton on the Water. She had always been interested in becoming a dental nurse and when the opportunity arose to join this practice straight from school she was keen to take it. Molly enjoys swimming and walking.
Kim Cross, Qualified Dental Nurse. GDC Number: 171885
   Kim is the newest addition to our team. She gained her nursing                                           qualification in 2008. She has assisted in both NHS and private                                             practices within the local area.                                                                                           In her spare time Kim enjoys country walks and travelling.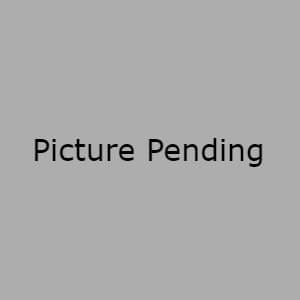 Carol Griffin, Receptionist 

Carol grew up in the Cotswolds. After leaving school she worked as a manageress for a local hotel. While her three children were growing up she worked at Moreton Hospital and later became a Police Community Support Officer. In the last few years has been working in the healthcare profession and joined Brewery Yard Dental Surgery as a receptionist in 2013.
In her spare time carol enjoys playing badminton and reading.
Dr Timothy Eldridge, BDS UK
Dr Timothy Eldridge has a wealth of experience in facial aesthetics and implants.
He is a member of the British Academy of Cosmetic Dentistry. Currently Tim is chairman of CODE and is their facial aesthetics trainer and lecturer.
Over the past few years Tim has trained hundreds of Dentists, Doctors, Therapists, Hygienists and registered medical nurses in this field. He has also lectured in facial aesthetics on some of the leading dental restorative courses, and has written articles for the dental press.